[ALUMNI] They won the 1st prize of the IPPR Competition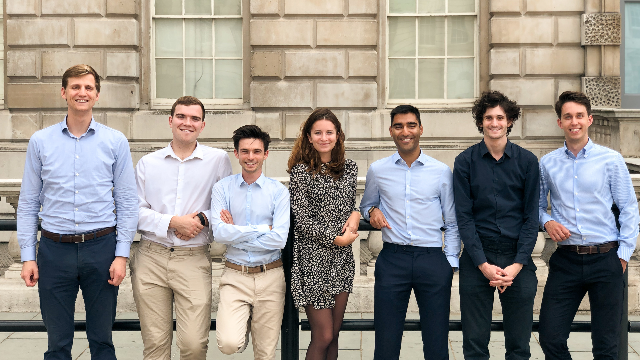 Désolé, ce contenu n'est pas disponible en Français
Romain Esteve, one of our TSE Alumni, participated in the IPPR competition with 6 colleagues. It is the 3rd biggest economics price in the world! And... They have won the first prize ! CONGRATULATIONS!!
Romain holds a TSE Master's degree in Environmental and Natural Resources Economics. We are very proud of him...
"A great achievement and an immense experience over the past months!" Romain underlined.
The competition was about : Radical plans for a step change in the quantity and quality of UK economic growth.
More information :
Winners presentation: https://www.ippr.org/economics-prize/the-winners/
Publication: https://www.ippr.org/re…/publications/decentralising-britain
[ALUMNI] They won the 1st prize of the IPPR Competition
2019-07-18 08:06:04
alumni.tse-fr.eu
https://alumni.tse-fr.eu/medias/image/14238693935da446828e4e8.png
2019-07-23 08:11:46
2019-07-18 09:20:17
Nina Balussou-Vergé
Romain Esteve, one of our TSE Alumni, participated in the IPPR competition with 6 colleagues. It is the 3rd biggest economics price in the world! And... They have won the first prize ! CONGRATULATIONS!! Romain holds a TSE Master's degree in Environmental and Natural Resources Economics. We are very proud of him..."A great achievement and an immense experience over the past months!" Romain underlined. The competition was about : Radical plans for a step change in the quantity and quality of UK economic growth. More information :Winners presentation: https://www.ippr.org/economics-prize/the-winners/Publication: https://www.ippr.org/re…/publications/decentralising-britain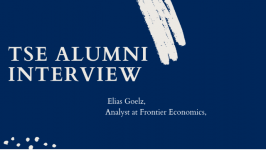 https://alumni.tse-fr.eu/medias/image/thumbnail_771896535ecb9887d6217.png
Veuillez vous connecter pour lire ou ajouter un commentaire