Résumé
After studying quantitative economics for five years I decided to specialize in business analytics and management with a particular focus on energy markets, energy policy and energy innovative management for sustainable socio economic development.

My ultimate professional goal would be to work as an energy analyst attempting to address energy poverty issues - with both engineering and economics/financial mechanisms - in developing countries.

I am not not more interested in staying seated in an office writing some complex coding on STATA rather than actually traveling and trying to do something meaningful with my bear hands.
Expériences professionnelles
Energy economist - african markets : oil, gas & utilities
Deloitte France , Neuilly-sur-seine
De Juillet 2017 à Aujourd'hui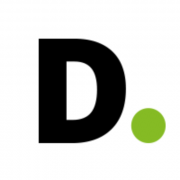 Analyst economic/business intelligence
ENEDIS - ex ERDF - Electricité Réseau Distribution France , Toulouse
De Avril 2015 à Janvier 2016

Developed a statical model to fit the electrical distribution sector and predict future business activity for budget allocation purposes.
- Analyzed data and reported to management for strategic decisions in terms of human resources, budget control, supply management and customer service.
Research assistant
UNIVERSITY OF CAPE TOWN
De Mars 2014 à Juillet 2014
Research theme : Black Economic Empowerment Deals in South Africa: Constructing a social alternative through financial markets and performativity struggles.

The job consists in using theoretical and practical methods of econometrics of qualitative variables to perform a series of statistical analysis of a data base that will be created during the time there. This will help answer some questions through querries and highlights some key facts about the mouvement.
Internship_ financial analysis
EY
De Juillet 2012 à Août 2012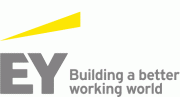 Introduction to the tools and concepts of financial analysis
Part of a mission consisting in processing statistical data within the framework of a market study.
Internship
TECHNAL
De Mai 2012 à Mai 2012
Introduction to financial management.
Formations complémentaires
Master of Science (MSc)
Toulouse School of Economics - Environmental and Natural Ressources Economics
2014 à 2015


Environmental issues such as pollution, climate change and the conservation of biodiversity are currently in the headlines of economic debate. Governments design public policies such as taxes or emission trading schemes to mitigate the negative impacts of air or water pollution. Firms launch green business strategies such as investments in cleaner technologies, product labelling or socially responsible investments to improve their competiveness.

This program is providing with the analytical skills to assess, analyse and recommend economic policies and strategies to tackle environmental issues and manage natural resources.
Master of Science (MSc)
Toulouse School of Economics - Economics and statistics
2013 à 2014
TSE Junior Etudes

The primary objective of this Master's degree is to develop professionals specialized in economics and statistical analysis of databases. This program offers a solid education in economics, statistics and computing which allows to access executive positions in the tertiary sector. This combination of economics and mathematical engineering is the specificity of this program.
Bachelor of Science (BSc)
Toulouse School of Economics - Economics
2010 à 2013
TSE Junior Etudes,
University Swimming team
Toulouse Student model of the United Nations

The purpose was to develop hight level analytic skills in mathematics, statistics as well as microeconomic and macroeconomic theory, that are needed for a career in quantitative economics.
Msc in Energy management
ESCP Europe - Energy, Finance, Strategy
2016 à 2018
The objective is clearly to understand the energy business environment and its fundamental economic and technological concepts. The program is designed so that we gain the ability to develop and implement strategies to address major issues in energy regulation and policy, as well as strengthening their ability to live and work in a highly multicultural and international environment.
Parcours officiels
TSE – Master 2 – Environmental and Natural Resources Economics (ERNA) – 2015

TSE – Master 1 – Econométrie et Statistique – 2014

TSE – Licence 3 – Economie – 2013

Français - Langue maternelle
Anglais - Courant
Espagnol - Notions
Compétences
Statistique : R, SAS, Eviews, Stata