Résumé
Compass Lexecon. Competition Economics graduate from the Toulouse School of Economics.
Expériences professionnelles
Senior analyst
Compass Lexecon , Elsene
De Octobre 2018 à Aujourd'hui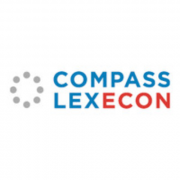 Internship
Compass Lexecon
De Avril 2018 à Aujourd'hui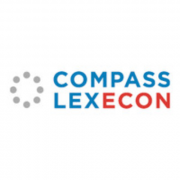 Deputy editor in chief
THE TSECONOMIST , Toulouse
De Septembre 2014 à Avril 2018
2017-2018: Deputy Editor: Responsible for sourcing, editing and organising content, as well as continuing to contribute articles. Head of proofreading. I took up several other roles, including:

• Managing, coordinating and overseeing the team.
• Finding new strategies to increase the readership of the magazine by alumni and companies alike (it is now sent to institutions, companies and alumni across Europe and the US). Launched the subscriber service, it was previously only distributed in Toulouse. Also increased the magazine's visibility on campus.
• Helped create links with other student publications with exchange articles.
• Coordinating with the administration.
• Growing our online presence and our networks.
• Managing the transition to to professional printing and the subsequent search for sponsorship.
• Organised the annual public lecture with Daniel Coublucq: an Economist from the European Commission.

2014-2017 : Contributing, proofreading the articles, as well as some editing.

I have written articles on Brexit, procrastination and language among others, as well as conducting interviews with Jorge Padilla, Cani Fernandez and Ariel Pakes.

www.tseconomist.com
Formation complémentaire
Baccalauréat
Lycée Vincent Auriol - Biology
2009 à 2012
Science O levels with emphasis on biology.
Parcours officiels
TSE – Master 2 – Economics and Competition Law (ECL) – 2018

TSE – Master 1 – Economie & Droit – 2017

TSE – Master 1 – Economie & Droit - césure – 2016

TSE – Licence 3 – Economie & Droit – 2015

Espagnol - Technique
Français - Langue maternelle
Anglais - Langue maternelle
Compétences
R,SAS, STATA, Microsoft office