Résumé
I am a Senior Lecturer in Economics at The University of Auckland, Department of Economics, New Zealand. Prior to moving to the University of Auckland, I was a Senior Lecturer in Economics at Massey University (2007-2016) and a Lecturer in Economics at Keele University (2006-2007). I hold a PhD in Economics from TSE and the University of Bologna. My research has been published in top-field economics journals and also cited favourably in top econ journals such as the American Economic Review, Economic Theory. Findings of my research also caught repeatedly the attention of legal scholars, investor blogs, and New Zealand's MBIE.

I have supported various research initiatives, centres and networks including being a co-Founder of the Asia-Pacific Industrial Organisation Society (APIOS) and of the Research Network in 'Applied and Theoretical Economics (ATE)'​ hosted and administered at Massey University; and, since 2010, a Member of the Centre for Mathematical Social Sciences at the University of Auckland.

I am very active in the research community. I presented my research in numerous invited seminars across Europe, US & Australasia and hosted many prominent scholars, who have acted as Guest Lecturers and Keynote Speakers in the many research events I organised over time.

I am a Guest Editor for the Special Issue `Advances in Competition Policy and Regulation', New Zealand Economic Papers, to appear in 2017; and acted (2008-2014) as the Editor of the New Economics Paper Reports in RePEc 'Contract Theory and Applications'​ and coordinated (2011-2014) the economic seminar series at Massey University, Albany campus.

I successfully supervised research students, including a PhD student, and examined several master theses.

For more info visit https://sites.google.com/view/simonafabrizi/home and http://orcid.org/0000-0001-5804-2762
Expériences professionnelles
Ate co-founder and executive board member
Applied and Theoretical Economics Research Network , Auckland
De Septembre 2012 à Aujourd'hui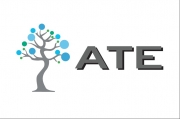 ATE is an Asia-Pacific network centering around New Zealand and Australia aimed at fostering applied microeconomic theory with significant real-world relevance and implications, built on solid foundations from economic theory. ATE connects Trans-Tasman scholars to other researchers from Europe, North and South America, China, and Japan.
ATE's activities include, but are not limited to, generating opportunities for further interaction and exchange among its members, for attracting visitors, for engaging in joint research supervision, for organizing workshops and guest lectures, with the goal of facilitating the advancement and dissemination of findings from research in applied microeconomic theory.
ATE was initiated in New Zealand in September 2012 and is hosted at Massey University.
Member
CENTRE FOR MATHEMATICAL SOCIAL SCIENCES, UNIVERSITY OF AUCKLAND
De Avril 2010 à Aujourd'hui
Editor of new economics papers in repec on "contract theory and applications"
REPEC
De Février 2008 à Aujourd'hui
Senior lecturer in economics, school of economics and finance (albany)
Massey University , Auckland
De Septembre 2007 à Août 2016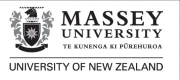 Teaching & research
Massey University , Auckland - CDI
Depuis le 01 septembre 2007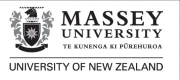 Member
ECONOMIC DESIGN NETWORK
De Février 2007 à Décembre 2010
Lecturer in economics
KEELE UNIVERSITY
De Septembre 2006 à Août 2007
Postdoctoral research fellow
UNIVERSITY OF THE BASQUE COUNTRY
De Octobre 2003 à Septembre 2006
Marie curie research fellow
University of Mannheim
De Octobre 2002 à Septembre 2003
Teaching assistant
TSE - Toulouse School of Economics
De Octobre 2001 à Septembre 2002

Doctoral research fellow
TSE - Toulouse School of Economics
De Octobre 1999 à Septembre 2001

Consultant
EFESO CONSULTING
De Juillet 1997 à Septembre 1997
Doctoral research fellow
UNIVERSITY OF BOLOGNA
De Octobre 1996 à Septembre 1999
Research fellow, quality assurance sector, joint program with university of bologna
BOLOGNA CITY COUNCIL
De Juillet 1996 à Juin 1997
Founding research associate, social innovation and entrepreneurship research centre
Massey University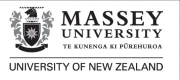 Formations complémentaires
Ph.D
Toulouse School of Economics - Economics; Docteur en Sciences Economiques
1999 à 2003
Doctorate
Università di Bologna / University of Bologna - Economics
1997 à 2003
MPhil
Toulouse School of Economics - Quantitative Economics
1998 à 1999
MA
Toulouse School of Economics - Mathematical Economics and Econometrics
1997 à 1998
BA
Università di Bologna / University of Bologna - Economics
1989 à 1995
Parcours officiels
TSE – Doctorat / PhD – en Sciences Economiques / in economics – 2003

TSE – DEA – Economie Mathématique et Econométrie (ECOMATH) – 1998

Anglais - Courant
Italien - Langue maternelle
Français - Courant
Espagnol - Technique