Situation professionnelle
Épanoui(e) professionnellement
Résumé
Multi-lingual. Initiatives-taker. Results-driven.

Junior business analyst at Altran, my value-added resides in bringing insights with business-oriented dimension. I contribute in innovative projects, in different sectors, health, aerospace and digital.
From market, though value proposition till implementation strategies analysis, I can adapt to wide range of needs in to order to facilitate decision-making.


Expériences professionnelles
Strategist
frog , San francisco
De Février 2019 à Aujourd'hui
Junior economist
Efficacity , Marne-la-vallée - CDD
De Juillet 2016 à Juillet 2017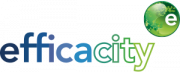 - Coordinated a research program composed by a team of 15 researchers (engineers and economists from governmental institutions and private companies such as Engie, Veolia and EDF).
- Conducted a cost benefit analysis of a large scale energy efficiency project in Paris region.
- Evaluated wide-environmental benefits resulting from cooperation and sharing strategies.
- Developed methodologies allowing public decision-makers to include environmental issues in urban development policies.
- Communicated to public and private partners research results on sensible issues such as the impact on public health resulting from a energy-biomass project.
Business analyst intern
AIRBUS GROUP , Toulouse - Stage
De Mars 2015 à Septembre 2015

• Identified value creation with financial, economic and management cases at Engine Performance department.
• Accomplished Business Cases and briefing papers justifying engineering value in financial and economic terms.
• Analysed mechanisms for capturing the value of contribution to climate change mitigation.
• Determined economic value with monetary terms linking engine performance activities to marketplace value.
• Assessed comprehensive insights into Airlines' fuel issues.
• Supported top managers in strategic decision-making.

Business development intern
Invest in Toulouse , Toulouse - Stage
De Avril 2014 à Août 2014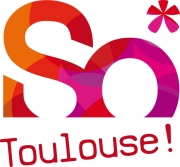 • In charge of business development related to space applications activities (telecommunications, earth observation and navigation).
• Managed to detect profitable economic opportunities at local market for foreign businesses and attracted potential international customers.
• Contacted and guided potential international customers (more than a hundred companies and institutions).
Formation complémentaire
Master 2 Management de l'Innovation
Toulouse School of Management - Innovation management
2018 à 2019
Parcours officiels
TSE – Master 2 – Environmental and Natural Resources Economics (ERNA) – 2015

TSE – Master 1 – Economie – 2014

TSE – Master 1 – Economie - césure – 2013

Français - Langue maternelle
Anglais - Courant
Arabe - Langue maternelle
Espagnol - Courant
Compétences
adaptation facile , dynamisme
Centres d'intérêt
Strong interest in IT
enjoy running and swimming and completed Toulouse Marathon in 2013
willing to travel on business.