Situation professionnelle
Souhait professionnel
Rémuneration
Non renseigné
Fonctions
- Economiste
- Chercheur
- Consultant économique

Secteurs
- Institutions internationales - International Institutions
- Conseil / Gestion des entreprises
- Université - Recherche - University and Research

Résumé
A highly motivated and aspiring postgraduate Economist with strong analytical background and excellent interpersonal skills. Passionate about policy-oriented research and analysis relevant to Public Policy, Development Economics, Macroeconomics, and International Trade.

Expériences professionnelles
Economic researcher, ministry of finance of egypt (minister's technical office)
MINISTRY OF FINANCE OF EGYPT , Cairo - CDI
De Janvier 2018 à Aujourd'hui
★Contributions to the Macro-Fiscal Policy Unit & Fiscal Transparency Unit★

•Compiled and analyzed data for various sectors in the Monthly Financial Bulletin
•Contributed to the development of reliable forecasts for the main macroeconomic indicators
•Participated in key publications by Ministry of Finance including Budget Statement, Pre-Budget Statement, Citizen Budget, Mid-Year Review
•Drafted several internal policy notes, presentations and reports on the Egyptian Economy
•Assisted in developing ideas for communication campaigns related to Budget Transparency and Citizen Engagement

★Key Team Achievements★
•Raised Egypt's Budget Transparency rank to be number two in the MENA region according to IBP
•Developed the 1st digital interactive platform covering the main Economic indicators.

Research intern
Population Council , Cairo - Stage
De Avril 2017 à Septembre 2017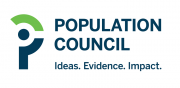 • Participated in mixed-methods qualitative-quantitative research projects on Education and Gender • Assisted in the data analysis of the two surveys of Young People in Egypt (SYPE) 2009 & 2014 • Collaborated in the collection, coding, and analysis of qualitative data from in-depth interviews
Formations complémentaires
IELTS
British Council - English Language
2016 à 2016
GRE General Test
AMIDEAST - Verbal Reasoning - Quantitative Reasoning - Analytical Writing
2016 à 2016
Associations
Aiesec
Team Leader in the "Global Community Development"​ Exchange Program
Parcours officiels
TSE – Master 2 – Public Policy and Development (PPD) – 2017

Arabe - Langue maternelle
Français - Courant
Anglais - Courant
Compétences
Public Policy and Development
Centres d'intérêt
Sports (Tennis
Crossfit) Music (Singing
Playing Instruments) Travelling (USA
Russia
France
Spain) Writing (TSE Magazine)