Situation professionnelle
Souhait professionnel
Poste
Data scientist analyst ( Big data /machine learning) -Marketing stratégique/études. -Consultante /analyste en cabinet en corporate finance, market finance, risks..
Experience
Jeune diplômée
Rémuneration
Non renseigné
Fonctions
- Chargé de mission

Résumé

- Professional GOAL : ( Senior Data Scientist ( Big data /machine learning/deep-learning/Artificial Intelligence)

-One of my main research project i worked on with two other economists is available on the link below Our goal is to understand to what extent Agents's feelings indexes could be considered as good indicators to forecast economic , politic and financial shocks and fluctuations. We have studied the Greek case .
Expériences professionnelles
Data scientist
orange
De Avril 2019 à Aujourd'hui
Chargée d'un projet Big Data ( plateforme Big data Orange DSI )( Human ressources data)
- 3 USE CASE du déploiement du projet jusqu'à l'industrialisation .
Notebook
- Zeppelin ( Python, R)
- Jupyter Hub ( Python , R)
- Qlickview
- Datascience studio

Graduate research and teaching assistant
TOULOUSE SCHOOL OF ECONOMICS , Beograd
De Septembre 2018 à Août 2017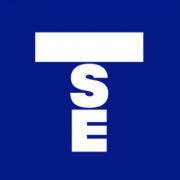 In charge of two groups of student in their first year of Bachelor Economics and Management at TSE
> Weekly course and exercices
> I grade both midterms and exams
> Course contents: real and nominal GDP, unemployment market place issues ,understanding economic growth, payment cascade, National Accountability
Data analyst
orange , Blagnac
De Avril 2018 à Aujourd'hui
Data analyst Internship at Orange Innovation
- Analysis and data extraction with the legal (General Data Protection Regulation), political and social dialogue aspects
-Marketing /Innovation and Human Ressources department( IMTW)
-providing multiple Analysis and Data manipulation /text mining/verbatim for Human ressources data
-CRISP-DM (Cross Industry Standart Process for Data Mining)
-Automatisation of Data/ reporting on Orange Learning/Cornerstone/Python/R
-Scoring/Previsionist models

Consultante performance improvement and it
EY , Paris-la défense - CDI
De Septembre 2019 à Aujourd'hui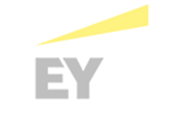 Data miner intern ( market research and marketing department)
SOCIETE GENERALE
De Juillet 2017 à Aujourd'hui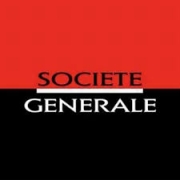 Market research and datamining .
• Realizing multiple statistical analysis
• Building & implementing a scoring model for the Sales team and Customer advisors
• Participating in the operational deployment of the scoring model
• SAS | SQL | Excel | Powerpoint


TBA
Formation complémentaire
Master 1
Toulouse School of Economics - Econometrics and statistics ( Economics)
2016 à 2019
Parcours officiels
TSE – Master 2 – Economie Appliquée – 2019

TSE – Master 1 – Economie – 2018

TSE – Licence 3 – Economie – 2017

Compétences
Les bases de comptabilité et d'audit
Bases en programmation R et SAS