Situation professionnelle
Souhait professionnel
Experience
Jeune diplômée
Rémuneration
Non renseigné
Résumé
An accomplished, confident and proactive Economist who speaks three languages fluently: Spanish, French and English. Experienced in undertaking research projects and performing statistical analysis. Strong background in data analysis. Skilled professional with critical and analytical thinking. Adept at achieving objectives under tight deadlines, as well as setting work priorities. Demonstrated ability to communicate with colleagues and to adapt to new circumstances.
Expériences professionnelles
Jr divisional strategic marketing analyst
FedEx Express , Bruxelles - CDD
De Mai 2018 à Aujourd'hui

Teaching assistant
TOULOUSE SCHOOL OF ECONOMICS , Toulouse
De Septembre 2017 à Aujourd'hui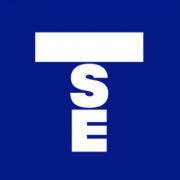 - Delivered lectures on Microeconomics (French language) for groups of 25 students
- Successfully accompanied students in problem-solving with excellent feedback
Data analyst trainee
Elseco - Stage
De Avril 2017 à Septembre 2017

- Assisted the Energy team with claim updates and reviews of survey reports used to estimate premium rates
- Carried out data research and collection of airline operators to support the Aviation underwriting process
- Performed portfolio analysis for the Space team with millions of dollars capacity to insure risks
- Supported on the production of a major industry event namely the World Risk Space Forum 2017 London Edition
Financial assistant trainee
ATP Ingenieria S.A.S en Reorganización , Bogotá
De Février 2016 à Août 2016
- Consulted for a company with a 15 million euro debt. Advised the company throughout its reorganization process
- Coordinated with the finance department in order to create a business plan to recover the company
- Assisted with reorganization process updates to creditors and coordinated meetings with strategic suppliers looking to avoid operations disruption
Data analyst trainee
Consulate of Colombia in Paris , Paris - Stage
De Août 2015 à Février 2016
- Assisted with reorganization process updates to creditors and coordinated meetings with strategic suppliers looking to avoid operations disruption
- Built a database to develop statistical and economical analysis. Stata, Excel. Estimated the Colombian community in France (50,000) based on previous studies and forecasts
Research assistant
UNIVERSIDAD DEL ROSARIO , Bogota - Autres
De Janvier 2014 à Juillet 2014
- Collaborated with a team of 3 people to understand the determinants of subjective poverty in Colombia - Found that Colombia's self-perception of poverty is distorted by the fact that technology and jewellery are preferred to basic living standards (financial security, job satisfaction, health and safety)
Formations complémentaires
Master's Degree
Toulouse School of Economics - Economics of Markets and Organizations
2016 à 2018
"The M2 EMO program combines a solid training in industrial organization, regulatory economics, and econometrics that give students a real expertise in the analysis of strategic aspects of a market, the identification of the determinants of the firms' economic performance in a market, and the evaluation of policies aimed at improving the market efficiency" Retreived from https://www.tse-fr.eu/master-2-emo-international-track.
Bachelor's Degree
Universidad del Rosario - Economics
2010 à 2015
Parcours officiels
TSE – Master 2 – Economics of Markets and Organizations (EMO) – 2018

TSE – Master 1 – in Economics – -0001 – International track

Espagnol - Langue maternelle
Anglais - Courant
Français - Courant
Compétences
Interpersonal communication
Centres d'intérêt
Fitness
Sport
International Cuisine
Traveling
Event Planning