Situation professionnelle
Souhait professionnel
Experience
Jeune diplômée
Rémuneration
Moins de 25 k€
Mobilité
31 Haute-Garonne, 75 Paris - Belgique
Fonctions
- Economiste
- Chargé d'études économiques
- Chargé d'études en modélisation économique

Secteurs
- Conseil / Gestion des entreprises
- Télécoms, High-tech
- Transports

Résumé
Future graduate from the M2 EMO (2021) at the Toulouse School of Economics I look forward to starting an internship in a European anti-trust authority to applies my analytical skills in competition economics.

Étudiant en Master 2 EMO (2021) à TSE je souhaite mettre mes compétences analytiques en économie concurrentielle au service d'une autorité de concurrence telle que l'ARCEP, le CSA ou l'Autorité de la concurrence.
Expérience professionnelle
Economist intern
Deloitte France , Neuilly-sur-seine - Stage
De Juillet 2019 à Janvier 2020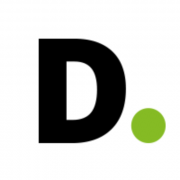 As part of my Master program, I joined Deloitte Economic Advisory for a 6 month internship in Paris.
In my assignments I performed market analysis, market assessment, cost structure modelling and Impact evaluations for several African policy programs using economic theory, engineering software and econometric approach.
Formations complémentaires
BAFA - Brevet d'Aptitude à la Formation et l'Accueil de mineurs
UFCV - Toulouse - Grands évènements
2014 à 2016
Formation débutée en 2014 avec l'organisme SGDF (Scouts et Guides De France) et terminées avec l'UFCV (Union Française des Centres de Vacances et de loisirs).
TOEFL 99/120
TOEFL iBT
2020 à 2020
Listening (28), Reading (27), Speaking (23), Writing (21)
Parcours officiels
TSE – Master 2 – Economics of Markets and Organizations (EMO) – 2021

TSE – Master 1 – Economie – 2019

TSE – Licence 3 – Economie – 2018

TSE – Master 1 – Economie

Anglais - Technique
Français - Langue maternelle
Compétences
R,SAS, STATA, Microsoft office
Regulation and Incentives
Geographical data management
mapping data visualisation
Démarches scientifiques d'une revue de littérature
Advanced Industrial Oragnization
Centres d'intérêt
Aviation
Cinéma-Séries
Musique
Sports
Questions contemporaines
Economie politique.