Résumé
Junior Data Analyst/Scientist with demonstrated skills in data mining, visualization and predictive modeling using R and Python softwares.

Currently looking for a temporary position in Australia.
Expériences professionnelles
Apprentice
SYNGENTA , Toulouse
De Septembre 2017 à Septembre 2018
Optimize field trial results analysis with statistical modeling.
Data scientist
SYNGENTA , Toulouse - CDD
De Octobre 2019 à Aujourd'hui
Machine Learning on Earth Observation data for agriculture
Visiting research fellow
The University of Melbourne , Parkville
De Mai 2019 à Août 2019
Comparison of different machine learning regression algorithms for biophysical parameters retrieval using hyperspectral images
Econométricien
Infometrics Ltd , Wellington - Stage
De Mai 2017 à Août 2017

- Développer un modèe de prévision du PIB et le tourisme de la classification nationale des industries.
- Estimation de l'elasticité de long-terme PIB/Emploi.
- Développer un modèle de prévision du tourisme.
Analyse des indicateurs de performance
ATR Aircraft , Blagnac - Stage
De Mai 2016 à Octobre 2016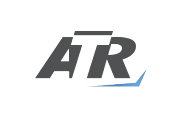 Au sein du centre de formation, ma mission s'est décomposé en trois axes majeurs :

- Automatisation et analyse des indicateurs existants.
- Mise en place de Tableaux de Bords pour chaque département (Commercial, Planning, Ressources, Finance, Pilotes, Maintenance et Flight Operations.
- Intégration des tableaux de bords dans le nouveau progiciel de gestion (SQL).
Stage de licence
Pioneer Hi-Bread , Aussonne
De Mai 2015 à Juillet 2015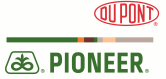 Construction d'un modèle de prédiction des ventes de Maïs hybrides en France (Régression PLS, Analyse de données multivariées avec R)
Formation complémentaire
Magistère d'Economiste-Statisticien
Université Paul Sabatier - Statistique et informatique
2014 à 2017
Formation supérieur en statistique et informatique, parallèle au cursus TSE
Parcours officiels
TSE – Master 2 – Statistique et Econométrie – 2018 – Alternance professionnelle

TSE – Master 2 – Statistique et Econométrie – 2017 – Alternance professionnelle

TSE – Master 1 – Econométrie et Statistique – 2016

TSE – Licence 3 – Economie et Mathématiques – 2015

Anglais - Courant
Espagnol - Courant
Français - Langue maternelle
Compétences
Niveau intermédiaire en programmation (VB.net). Niveau intermédiaire en programmation mathématique (Scilab, Python, Logiciel statistique R). Niveau avancé en bureautique (Excel, Accès et Word).