Résumé
Newly graduated student in a two-year Master degree in Economics at Università di Verona. I spent one year abroad at Toulouse School of Economics, to attend the Master 1.
I am interested in economics, marketing and data analysis, problem solving.
I'm looking for a role that could allow me to face new challenges and to work actively, both individually and in group, that could help me to grow personally and professionally and to create professional relationships in Italy or abroad.
Expérience professionnelle
Internship in marketing and statistics
Chambre des Métiers et de l'Artisanat de la Haute-Garonne , Toulouse - Stage
De Mai 2016 à Septembre 2016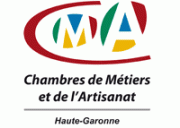 market and statistical analysis, marketing and CRM, data exploitation and presentation of the results
Formations complémentaires
Master degree in Economics
Università di Verona - Economics
2014 à 2017
Economic theory and policy, game theory, macroeconomics, business and management economics, fundamentals of European law, public economics, applied economics, econometrics
Master 1
Toulouse School of Economics - Economics
2015 à 2016
Behavioural economics, development economics, market and corporate finance, industrial organisation, R programming
Bachelor degree in Business Administration
Università di Verona - Business, accounting, marketing
2010 à 2014
Business operations, accounting and administration, marketing, finance
Parcours officiels
TSE – Master 1 – Economie – 2016

Anglais - Courant
Français - Courant
Italien - Langue maternelle