Expériences professionnelles
Business development junior
BINCKBANK N.V.
De Mars 2017 à Aujourd'hui
Business developer
BINCKBANK N.V.
De Janvier 2019 à Aujourd'hui
Business development junior
BINCKBANK N.V.
De Mars 2017 à Aujourd'hui
Teaching assistant
TOULOUSE SCHOOL OF ECONOMICS , Toulouse
De Septembre 2016 à Janvier 2017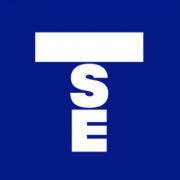 Teaching Assistant in Macroeconomics for first year students.

Stagiaire
BNP PARIBAS , Paris
De Juillet 2014 à Aujourd'hui
Member elected
EDUCATIONAL COUNCIL OF TSE
De Octobre 2013 à Aujourd'hui
I represent L3-M1-M2 students at the educational council of TSE, which deals with the pedagogical policy of the school
Auxiliaire au sein du bureau du cabinet du préfet
PREFECTURE DE LA HAUTE LOIRE
De Juin 2013 à Août 2013
Mon travail principal aura été de participer à la création du "Plan Départemental de Prévention de la Délinquance", rattaché a pôle sécurité intérieure.
J'ai aussi travaillé au sein des pôles cérémonies (résistance, commémoration,…), affaires départementales (réponses aux députés et sénateurs, courriers aux particuliers,…) et décorations (Légion d'Honneur et Ordre National du Mérite).

My main topic was about creating the "Departemental Plan for the delinquency prevention".
I also work on ceremonies, awards, and local cases.
Auxiliaire commercial
Crédit Agricole S.A.
De Juillet 2012 à Août 2012
Accueil et vente de produits bancaires basiques en agence. Suivi de la clientèle.

My job was to welcome every customer and to offer them some very simple banking products.
I also did phoning, to join customers who can't come to our agency, in order to supervise their account with them.
It was the best way to discover the banking system.
Formations complémentaires
Bachelor's Degree
Toulouse School of Economics - Economics
2011 à 2014
Baccalauréat Economique et Social (ES)
Lycée Pierre de Fermat
2008 à 2011
Parcours officiels
TSE-IAE – Master 2 – Financial Markets and Risk Evaluation (FIRE) – 2017

TSE – Master 1 – Economie - césure – 2016

TSE – Master 1 – Economie – 2015

TSE – Licence 3 – Economie – 2014

Compétences
Public relations, Finance, Economics