Résumé
My master's degree in development economics and public policy from TSE provides me with the tools to conduct quantitative research int the area of social policy at RAND Europe. My work varies from reviewing/conducting evaluations, designing and analysing large surveys such as the Healthiest Workplace surveys (in Britain, Australia, Hong Kong, Malaysia, Thailand...), to collaboratively working on innovative methods to create statistics by using Big Data.

My main areas of interest include policy research in developing countries, wellbeing and social mobility.
Expériences professionnelles
Analyst economist
Rand Europe , Cambridge - CDI
De Mars 2017 à Aujourd'hui
Projects coordinator
TATU Project , Moshi - Stage
De Mai 2016 à Novembre 2016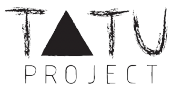 Responsible for the development and follow-up of 3 different projects:

– Entrepreneurs program and Micro-Lending Initiative projects
o To monitor the Micro-lending Panel's work in their first analysis of business proposals as loans are given out, as well as forecasting and adjusting the credit structure over time
o Business Consultancy for both group shops, reinforcing accounting and inventory systems, as well as management, reporting and communication skills.
o Individual businesses – Assist on business consultancies and entrepreneurial trainings
o Budget Adjustments on the Project
o Monitoring and Evaluation
o Reporting

– Kuku Project (Chicken Cooperative Project)
o Evaluating the projects/business/financial situation
o Analyze other business options/local market for other potential ventures
o Capacity building: design and conduct trainings ad hoc
o Budget Adjustments
o Monitoring and evaluation
o Reporting
Strategic analyst
Lexvia Inc. , Jabalpur - Stage
De Juin 2015 à Août 2015
Chargée d'une étude de performance de 200 employés, pour le département des ressources humaines, j'ai eu l'occasion d'apprendre à créer et mettre à jour des dashboards, à conduire un projet du début jusqu'à la fin, à travailler en équipe. Le projet incluait une étude statistique quantitative ainsi que qualitative (rédaction et analyse d'un questionnaire). En partenariat avec d'autres stagiaires, j'ai également participer à la réalisation d'un process de test pour un logiciel et la rédaction de la page d'aide en ligne. Stage réalisé dans un contexte multi-culturel.
Training assistant
3X Consultants , Toulouse - CDD
De Juillet 2014 à Août 2014
Chargée de procéder aux demandes de financement de formation pour l'équipe d'Astrium, je devais collecter les informations relatives aux différentes sessions, les traiter afin de soumettre les dossiers et de les suivre jusqu'au versement des indemnités. Grâce aux fonctionnalités d'Excel, je suivais l'évolution des montants accordés comparativement aux enveloppes négociées et procédais à de nouvelles demandes si nécessaires.
Assistante administrative
DIRECTION DEPARTEMENTALE DES TERRITOIRES (DDT) , Niort - CDD
De Juin 2014 à Juin 2014
Chargée de la saisie des demandes de subvention dans le cadre de la Politique Agricole Commune, je m'assurais de la validité des demandes, contactais les exploitants agricoles si nécessaire et les accompagnais au travers des démarches administratives. Suite au consensus avec Bruxelles concernant la superficie des terres exploitées françaises, je fut chargée d'analyser des images satellites parcellaires afin d'en redéfinir les limites.
Parcours officiels
TSE – Master 2 – Public Policy and Development (PPD) – 2016

TSE – Master 1 – Economie – 2015

TSE – Licence 3 – Economie et Mathématiques – 2014

Allemand - Notions
Anglais - Technique
Swahili - Notions
Compétences
Maîtrise des logiciels Excel et Word
Centres d'intérêt
international cooperation
public policy design and evaluation
development economics