Expériences professionnelles
Associate in compatition law
Latham & Watkins LLP , Bruxelles - CDI
De Septembre 2018 à Aujourd'hui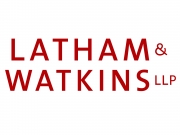 Associate at Latham & Watkins in the Antitrust and Competition team between Brussels and Paris
V.i.e. in competition law
Gide Loyrette Nouel , Bruxelles - VIE
De Octobre 2017 à Août 2018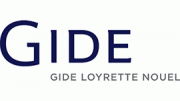 Working on a phase two merger notification, before the French Competition Authority in the agri-food sector and the first use by the French Minister for Economy of his right to intervene in a case through his public interest intervention powers; drafting of a memorandum on the application of the rules of origin to wine-based drinks (sparkling, aromatised); drafting of a memorandum on the compliance of an origin label on cereals; drafting of a memorandum on a flour sector production restructuring, based on a compulsory contribution
Trainee in competition law
Jones Day , Bruxelles
De Janvier 2017 à Juin 2017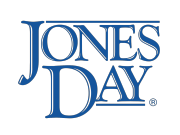 Drafting of a memorandum on conflicts of interest and impartiality of the members of the French competition authority; drafting of a note on the notion of default supplier in the energy sector; working with a case team on a merger filling before the European Commission and overseas competition authorities in the cement industry
Trainee in competition law
Ashurst LLP , Paris
De Juillet 2016 à Septembre 2016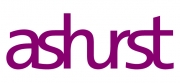 Working on a merger in the aircraft industry before the French competition authority
Trainee in competition law
Latham & Watkins LLP , Bruxelles
De Janvier 2016 à Juin 2016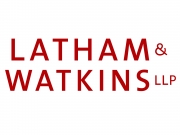 Comment to a statement of objections in a case of abuse of a dominant position; research on the concept of annulment of a cartel decision, its implications and consequences; multi-jurisdictional filing analyses; drafting of a memorandum on state aid in the French social housing sector
Trainee in the antitrust policy and case support unit
European Commission - Directorate-General for Competition , Saint-josse-ten-noode
De Janvier 2015 à Mai 2015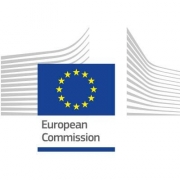 Case support in different sectors such as financial services, payment systems and Internet; working with a case team to help drafting a statement of objections; drafting of a speech on big data and personal data; drafting answers to questions from different national competition authorities
Trainee in the instruction services
Autorité de la concurrence , Paris
De Novembre 2014 à Décembre 2014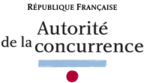 Drafting of a conference on the interactions between anti-competitive practices law and franchising law at the French franchise federation; legal research on cross-subsidy and confusion in consumers' minds about the resources of the public monopoly
Trainee in competition law
Freshfields Bruckhaus Deringer LLP , Paris
De Avril 2013 à Septembre 2013

Drafting in English and French of a memorandum regarding the rail sector before the European Commission; legal research on the two-sided payment card market; drafting of a memorandum on stranded costs in the energy sector; audits; confidentiality claims
Trainee in competition law
Ashurst LLP , Paris
De Juillet 2012 à Septembre 2012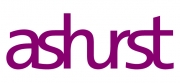 Multi-jurisdictional filing analyses; preparation of legal strategies; litigation
Vice-president
TSE Junior-Études , Toulouse
De Avril 2012 à Mars 2013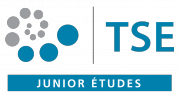 Skills validated by a "Junior-Entrepreneur degree".
Management of a team of 20 people, management of studies, Organization of conferences, preparation of audits, Introduction of a communication strategy for businesses, students and administration (brochures, web marketing, etc.), Community manager.
Trainee in corporate law
SCP Matheu–Rivière-Sacaze et Associés , Toulouse
De Juin 2011 à Août 2011
Corporate law, business law, intellectual property, employment law. Consultations, drafting of pre-litigation letters, assignments and conclusions.
Formations complémentaires
Master II Economics and Competition Law
Toulouse School of Economics
2012 à 2013
Competition and Market Strategies (Doh-Shin Jeon - Patrick Rey - Jean Tirole), Econometrics of Competition (Céline Bonnet), Intellectual Property and Antitrust (Isabelle Dubec), Topics in Law and Economics (Simone Sepe), Workshop on Law and Economics of Competition Policy (Bruno Jullien - Yassine Lefouilli - Patrick Rey), Cases in Competition policy (Yassine Lefouilli), Industry Regulation (Emmanuelle Auriol), Competition Law (Sylvaine Peruzzetto - Catherine Grynfogel)
Memorandum on the application of industrial organization to a case of rail regulatory.

with honours
Double Degree Economics and Law
Toulouse School of Economics
2008 à 2011
Qualities developed: Autonomy, rigour, method, organizational skills
Master I International, European and Comparative Law
Université Toulouse 1 Capitole
2011 à 2012
Competition law, Intelectual property law, Private international law
Master I Economics and Law
Toulouse School of Economics
2011 à 2012
Industrial organisation, Public economics, International economics, Econometrics, Market organisation

Academic Handball Champion
Scientific Baccalauréat
Lycée Victor Duruy
2006 à 2008
Group participation and organization of an annual festival of short films for students, first prize winner - RLV65

with honors
Master II Droit Économique de l'Union Européenne
Université Paris 1 Pantheon Sorbonne
2013 à 2014
Competition law (Christophe Lemaire - Catherine Prieto), European litigation (Denys Simon), European internal market (Denys Simon), Institutional law (Laurence Burgorgue-Larsen - Stéphane Arnaud), Trade with non-Community countries (Jean-michel Thillier - Gérard Schoen), European conventions of private international law (Jérémy Heymann), Tax Law (Stéphane Bouvier - Ambroise Lecoeur)
Certificat d'aptitude à la profession d'avocat
École De Formation Professionnelle Des Barreaux De La Cour D'Appel De Paris (EFB)
2015 à 2017
Group participation in the moot-court Lamy de la Concurrence (finalist of the 2016 edition)
Member of the legal clinic (pro bono consultations)
Participation to the Petite Conférence (bar association moot-court)
Institut d'études judiciaires (IEJ) "Jean Domat"
Université Paris 1 Pantheon Sorbonne
2014 à 2015
Bar Review - Examen d'entrée de l'Ecole de Formation du Barreau de Paris (CRFPA)
Parcours officiels
TSE – Master 2 – Economics and Competition Law (ECL) – 2013

Anglais - Courant
Français - Langue maternelle
Allemand - Notions
Compétences
Competition law, Regulation, Litigation