Situation professionnelle
Souhait professionnel
Rémuneration
Entre 35 k et 55 k€
Mobilité
Indifférent - Nouvelle-Zélande
Fonctions
- Expert judiciaire, indépendant, d'assurances
- Responsable juridique et fiscal

Secteurs
- Cabinet d'avocats
- Public / Parapublic
- Institutions internationales - International Institutions

Résumé
Double Master of Economics and Law candidate at the Toulouse School of Economics and University of Toulouse 1 in France, specialising in the Competition Law. Currently on career break from Deloitte New Zealand's Strategy and Operations practice, I'm an ambitious young professional with a background in economics and law, having been admitted to the Roll of Barristers and Solicitors of the New Zealand High Court.

In my spare time I'm a keen triathlete, golfer, and drinker of red wines and craft beer.
Expériences professionnelles
Consultant
Deloitte New Zealand , Wellington - CDI
De Janvier 2016 à Août 2018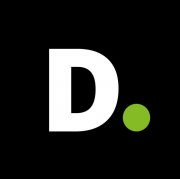 • Identifying and implementing changes to prison guard rosters and systems. Developed impact assessment based on first principles thinking. Facilitated and led meetings with up to 100 stakeholders, including senior Department of Corrections Executives and Prison Directors.
• Deep technical knowledge of strategic procurement. This was developed through working closely alongside the Department of Correction's Chief Procurement Officer and taking the sub-stream lead on adaption of procurement operation excellence model to New Zealand conditions. This allowed me to draw on legal experience in developing a model that fit the New Zealand context, based on global best practice.
• Founded, and led, Deloitte-led Public Sector Young Professionals Group. This provided regular informative discussions for New Professionals working in, and with, public sector about career paths and development opportunities.
• Account Coordinator for Security and Justice sector grouping and Department of Corrections client services team. Regularly briefed Partners for global meetings and client engagements.
• A range of financial transformation experience. This included the development of a performance management framework at enterprise level and key performance indicators for service lines to drive business performance at one of New Zealand's largest privately held businesses.
• Contributor to Deloitte's State of the State publication in 2016 and 2017, an annual review of the government's financial position and implications for public policy in New Zealand. In 2016 this publication looked at social investment, an evidence-based approach to government investment. In 2017, it looked at New Zealand's ability to be resilient in the face of uncertainty towards the future. Links to these documents can be found here: https://www2.deloitte.com/nz/en/pages/public-sector/articles/the-state-of-the-state-what-is-social-investment.html
Scholar and intern
Bell Gully , Auckland - Stage
De Octobre 2014 à Février 2015

• Summer Clerkship at Bell Gully, rotating through Employment, Corporate Takeovers, and Banking and Finance teams.
• Awarded Bell Gully Scholarship in 2012 for academic excellence and promise as a corporate lawyer.
• Bell Gully is ranked in the top two New Zealand firms for Band 1 practice areas and Band 1 individuals in Chambers Asia Pacific 2018. The firm has led these rankings for 14 of the last 15 years.
Formation complémentaire
Admission to Roll of Barristers and Solicitors, High Court of New Zealand
Institute of Professional Legal Studies - Law
2015 à 2016
15 week course requirement for admission to the Roll of Barristers and Solicitors of New Zealand.
Parcours officiels
TSE – Master 2 – Economics and Competition Law (ECL) – 2019

Anglais - Langue maternelle
Français - Courant
Compétences
Public Policy and Development
Centres d'intérêt
Diplomacy
Triathlon
Golf
French films
Red wine