Expériences professionnelles
Chargé de mission
ARCEP , Paris
De Mars 2015 à Aujourd'hui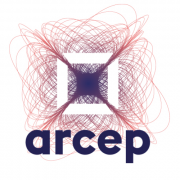 Legal competition intern
LINKLATERS
De Octobre 2014 à Janvier 2015
Chief economist team intern
BELGIAN COMPETITION AUTHORITY
De Mars 2014 à Août 2014
I worked on abuses of dominant position cases (electricity and finance sectors), on merger control and on Hub and spoke conspiracy.

I also participated to several European commission oral hearings and ECN meetings.
Teaching assistant in microeconomics
TOULOUSE SCHOOL OF ECONOMICS
De Septembre 2013 à Janvier 2014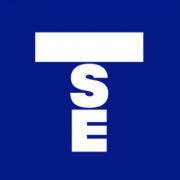 Teaching Assistant in Microeconomics (1st year undergraduates).
Research assistant
FRENCH NATIONAL INSTITUTE FOR AGRICULTURAL RESEARCH
De Juin 2013 à Septembre 2013
Research assistant at INRA, working on a paper, "Law and economics of Protected Designation of Origin (PDO)".
Formations complémentaires
Master 2, Economics and Competition Law
Toulouse School of Economics
2013 à 2014


This program is an"advanced training in both competition economics and competition law".

Competition and Market Strategy (prof: P. Rey; Doh Shin; J. Tirole)
Applied Econometrics (C. Bonnet)
Competition Policy Workshop (prof: P. Rey, B. Jullien)
Industry regulation (prof: E. Auriol)
Competition Law in Practice (Maître Marthan)
Master 1 Law and Economics
Toulouse School of Economics - Econometrics and Quantitative Economics, Competition Law
2012 à 2013


Industrial Organization, Public Economics, International Economics, Macroeconomics, Microeconomics, Econometrics
Master 1, Droit international, européen et comparé,
Université Toulouse 1 Capitole - International Law and Legal Studies
2012 à 2013


Intellectual property Law, Droit international privé, Droit international économique, Droit européen de la Concurrence, Droit européen des contrats.
Master 1 Economics
University of Nottingham - as Erasmus student
2011 à 2012
Gliding and International student societies

Law and economics, numerical methods, explanation in economics, advanced mathematics...
Bachelor's degree in Law and Economics
Université de Toulouse 1 Capitole, France
2008 à 2011


microeconomics, macroeconomics, econometrics… Civil, European, Administrative, Constitutional and Criminal law…
University certificate in criminology (IEJ)
Université Toulouse 1 Capitole - Criminology
2009 à 2010


Criminal and Criminal business law, psychology, forensic sciences…
IT and Internet Certificate, C2i
Université Toulouse 1 Capitole - Computer Science
2008 à 2009
Natural sciences
Lycée Gabriel Fauré, France - Biology, General
2007 à 2008
Parcours officiels
TSE – Master 2 – Economics and Competition Law (ECL) – 2014

TSE – Master 1 – Economie & Droit – 2013

Anglais - Courant
Français - Langue maternelle