Résumé
An experienced economics post-graduate with a solid background in law, business and data analysis. Works well in challenging and fast-paced environments, individually or as a part of a team.
Expériences professionnelles
Researcher
COPENHAGEN ECONOMICS , København
De Avril 2016 à Septembre 2016
Assistant policy officer
Direccte Occitanie
De Juin 2013 à Juillet 2013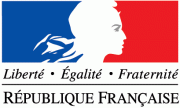 The DIRECCTE is a decentralized public institution assisting the development of business, employment and regulating market. It also has to adapt national policies with local issues.

- Statistical analysis of the professionnal insertion of disabled worker.

- Presentation of these results to the steering committee in charge of the policy plan to increase this professional insertion in Midi-Pyrénées.

- Analysis of obstacles regarding the use of work-linked trainings in high growth and innovative SME.
Formations complémentaires
Master's degree
Toulouse School of Economics - Economics (PhD Track)
2014 à 2015


A top-ranking school in economics

Main subjects: Macroeconomics, Microeconomics, Game Theory, Industrial Organization, Public Economics, Econometrics, Resources and Environment, Statistical Software
Bachelor's degree
Toulouse School of Economics - Economics and Law
2011 à 2014


Main subjects in Economics: Macroeconomics, Microeconomics, Industrial Organization, Applied Econometrics

Main subjects in Law: Private and Public Law, International Public Law, European Law, Business Law
Bachelor's degree
VIA University College - Global Business Engineering
2010 à 2011


Main subjects: Selling and Sales Management, Management and Strategy, Marketing Management, Market Communication, International Business Marketing
HND
Université Paul Sabatier (Toulouse III) - Marketing Technics
2008 à 2010


Main subjects: Management and Strategy, Marketing, Negotiation, Market Communication, International Business Marketing
High School Degree
Lycée Victor Hugo - Economics
2007 à 2008
Parcours officiels
TSE – Master 2 – Economics of Markets and Organizations (EMO) – 2016

TSE – Master 1 – Economie – 2015

TSE – Licence 3 – Economie & Droit – 2014

Français - Langue maternelle
Anglais - Courant