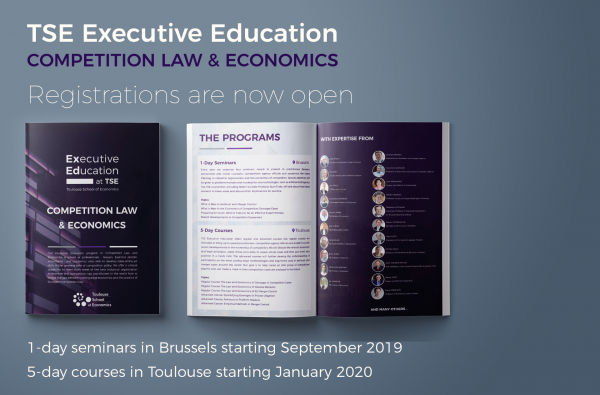 TSE is launching its Executive Education program on Competition Law & Economics in September 2019.
We offer a unique possibility to learn from some of the best industrial organization economists and competition law practitioners in the world how to bridge the gap between cutting-edge economics and the practice of European competition law.
Our program offers one-day seminars in Brussels and five-day courses (regular and advanced) in Toulouse.
Next Brussels Seminars:
Fall 2019

Title: What is New in Antitrust and Merger Control
Date: October 1, 2019

Title:

What is New in the Economics of Competition Damages Cases
Date: November 20, 2019



Next Toulouse Courses:

Winter 2020

Regular: The Law and Economics of Damages in Competition Cases
Dates: January 20 - 24, 2020

Regular:

The Law and Economics of Abusive Behavior
Dates: March 09 - 13, 2020

To know who will be the speakers, to register or for further information please visit our website https://lnkd.in/gx5XSRz or contact us directly at executive-education@tse-fr.eu
TSE Executive Education
2019-09-04 10:44:16
alumni.tse-fr.eu
https://alumni.tse-fr.eu/medias/image/14238693935da446828e4e8.png
2019-09-04 10:44:16
2019-09-04 10:43:37
Nina Balussou-Vergé
TSE is launching its Executive Education program on Competition Law & Economics in September 2019.  We offer a unique possibility to learn from some of the best industrial organization economists and competition law practitioners in the world how to bridge the gap between cutting-edge economics and the practice of European competition law. Our program offers one-day seminars in Brussels and five-day courses (regular and advanced) in Toulouse. Next Brussels Seminars:Fall 2019 Title: What is New in Antitrust and Merger ControlDate: October 1, 2019Title: What is New in the Economics of Competition Damages CasesDate: November 20, 2019Next Toulouse Courses:Winter 2020 Regular: The Law and Economics of Damages in Competition CasesDates: January 20 - 24, 2020Regular: The Law and Economics of Abusive BehaviorDates: March 09 - 13, 2020 To know who will be the speakers, to register or for further information please visit our website https://lnkd.in/gx5XSRz or contact us directly at executive-education@tse-fr.eu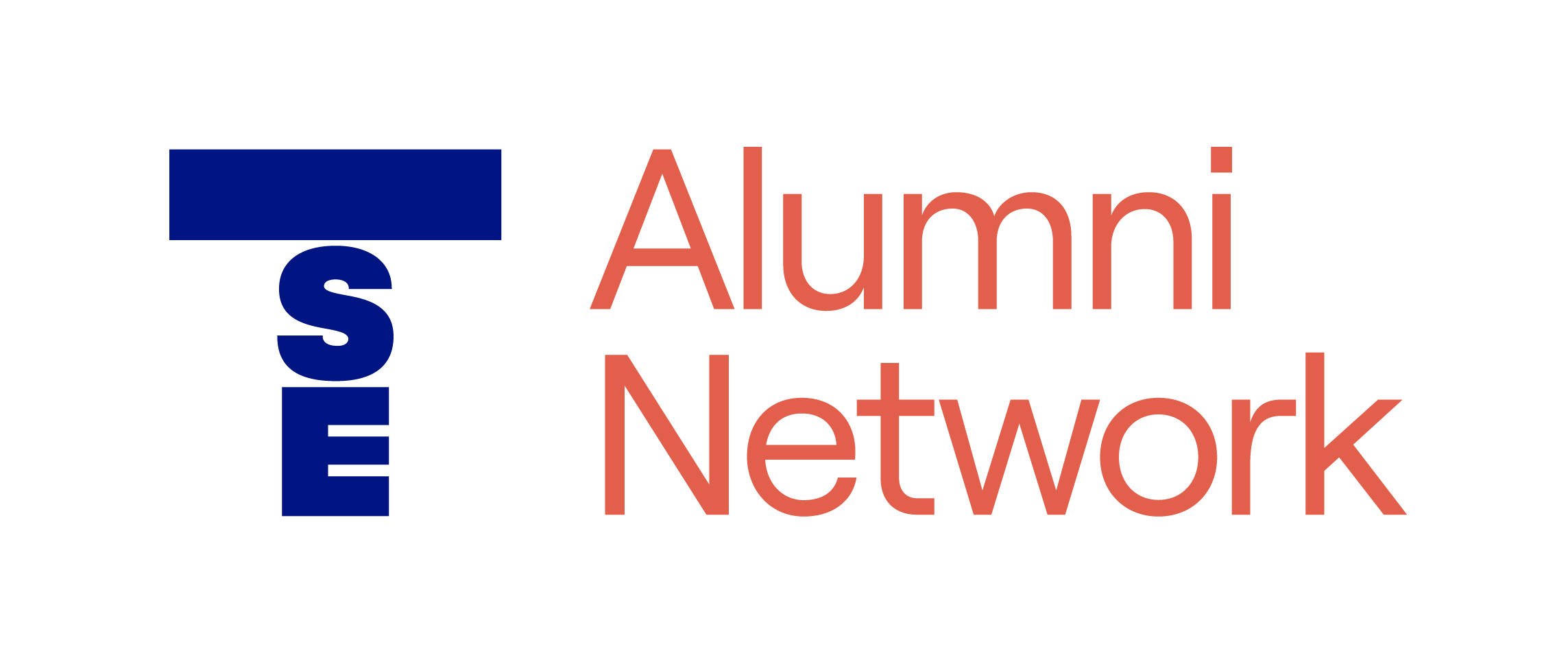 https://alumni.tse-fr.eu/medias/image/14238693935da446828e4e8.png
Veuillez vous connecter pour lire ou ajouter un commentaire