Participate in the next Energy Trading Challenge 2020 in London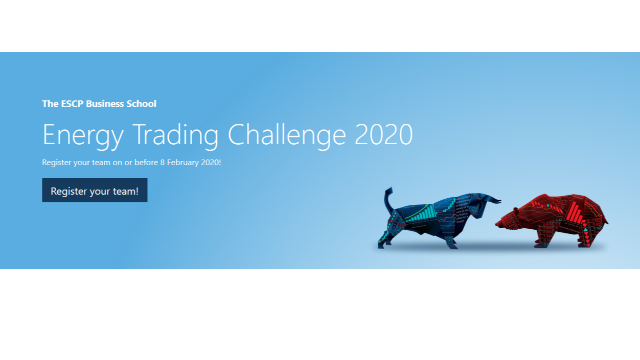 Désolé, ce contenu n'est pas disponible en Français
Dear Students,
The ESCP Europe's Energy Society will be hosting the next Energy Trading Challenge 2020 in London on 28th & 29th February.
This challenge is a unique opportunity to experience live trading, alongside attending conferences and round table discussions of prime quality. Speakers from all around the world will be present, from leading companies. In addition to this, the winning team will receive an interview with a major energy company and the possibility of carrying out a 12 week internship with Glencore.
Last year Toulouse School of Economics were the winning team so we are hoping to send one or two teams like last year. To be considered for the challenge you need to have a good level of English, be very motivated, have an interest in trading would be a plus and to be an TSE student.

FEBRUARY 28-29 | ESCP Business School London Campus
A competitive team event open to students from the world's top universities
Please do not register directly on the ESCP website, if you are interested please contact the Careers Office (careers@tse-fr.eu ) and explain why you want to participate at the challenge and if you feel you the necessary skills to participate in this challenge. Moreover, if you have already an idea of a team please send us the names and what you're studying at TSE.
Program : here
When: 28 & 29 February
Location: ESCP London Campus
Why attend?

Two days of professionally-crafted trading scenarios representing two full months in the Energy industry

State-of-the-art, real-time, web-based trading simulator, including: market grid, deal entry, position keeping via a professional exposure sheet, news feed and charting

Representatives from major Trading Houses and Energy Companies in attendance

Professional traders providing insight sessions throughout the challenge, including trading concepts and techniques

Prize-giving ceremony at the end of the second day

Entry open to current university students

No entry fee

Winning team will have the opportunity to interview with a leading Energy trading firm

Twelve-week internship with Glencore to be offered to one member of the winning team (6 weeks in Risk, 6 weeks in Analytics). Subject to interview.


Attend our energy trading roundtable held in tandem with the event
Participate in the next Energy Trading Challenge 2020 in London
2020-01-06 14:35:44
alumni.tse-fr.eu
https://alumni.tse-fr.eu/medias/image/14238693935da446828e4e8.png
2020-01-06 14:47:54
2020-01-06 14:29:58
Nina Balussou-Vergé
Dear Students,                      The ESCP Europe's Energy Society will be hosting the next Energy Trading Challenge 2020 in London on 28th & 29th February.                   This challenge is a unique opportunity to  experience live trading, alongside attending conferences and round table discussions of prime  quality. Speakers from all around the world will be present, from leading companies. In addition to this, the winning team will receive an interview with a major energy company and the possibility of carrying out a 12 week internship with Glencore.                Last year Toulouse School of Economics were the winning team so we are hoping to send one or two teams like last year. To be considered for the challenge you need to have a good level of English, be very motivated, have an interest in trading would be a plus and to be an TSE  student.                           FEBRUARY 28-29 | ESCP Business School London CampusA competitive team event open to students from the world's top universitiesPlease do not register directly on the ESCP  website, if you are interested please contact the Careers Office (careers@tse-fr.eu ) and explain why you want to participate at the challenge and if you feel you the necessary skills to participate in this challenge. Moreover, if you have already an idea of a team please send us the names and what you're studying at TSE.                                       Program : hereWhen: 28 & 29 FebruaryLocation: ESCP London CampusWhy attend?Two days of professionally-crafted trading scenarios representing two full months in the Energy industryState-of-the-art, real-time, web-based trading simulator, including: market grid, deal entry, position keeping via a professional exposure sheet, news feed and chartingRepresentatives from major Trading Houses and Energy Companies in attendanceProfessional traders providing insight sessions throughout the challenge, including trading concepts and techniquesPrize-giving ceremony at the end of the second dayEntry open to current university studentsNo entry feeWinning team will have the opportunity to interview with a leading Energy trading firmTwelve-week internship with Glencore to be offered to one member of the winning team (6 weeks in Risk, 6 weeks in Analytics). Subject to interview.Attend our energy trading roundtable held in tandem with the event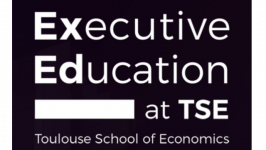 https://alumni.tse-fr.eu/medias/image/thumbnail_16071345325d6f7955cb850.jpg
Veuillez vous connecter pour lire ou ajouter un commentaire