Distinguished Lecture with Kamel Daoud on Identity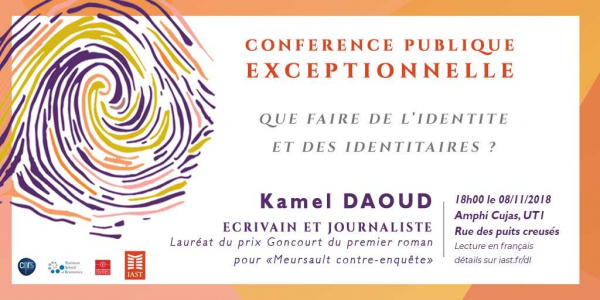 Open doors, open minds.

IAST welcomes the public to hear from some of the world's most high-profile thinkers as they investigate our ideas about IDENTITY. At the 2018 Distinguished Lectures, entry is free, but free-thinking is compulsory.

For the second public talk, we welcome Kamel Daoud, Goncourt laureate for 1st novel to discuss in french 'Que faire de l'identité et des identitaires?"
More information: https://www.iast.fr/seminars/2018-2nd-distinguished-lecture-que-faire-de-lidentite-et-des-identitaires
Thursday 8th November
18.00 to 19.30
Amphi Cujas - Campus Anciennes Facultés
Distinguished Lecture with Kamel Daoud on Identity
2018-10-31 16:21:02
alumni.tse-fr.eu
http://alumni.tse-fr.eu/medias/image/14238693935da446828e4e8.png
2018-10-31 16:21:35
2018-10-31 16:21:02
Open doors, open minds.IAST welcomes the public to hear from some of the world's most high-profile thinkers as they investigate our ideas about IDENTITY. At the 2018 Distinguished Lectures, entry is free, but free-thinking is compulsory.For the second public talk, we welcome Kamel Daoud, Goncourt laureate for 1st novel to discuss in french 'Que faire de l'identité et des identitaires?" More information: https://www.iast.fr/seminars/2018-2nd-distinguished-lecture-que-faire-de-lidentite-et-des-identitairesThursday 8th November18.00 to 19.30Amphi Cujas - Campus Anciennes Facultés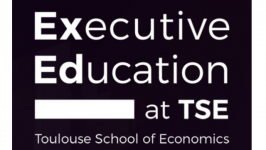 http://alumni.tse-fr.eu/medias/image/thumbnail_16071345325d6f7955cb850.jpg
Veuillez vous connecter pour lire ou ajouter un commentaire